Share
The newest generation of the ChairSpeaker CS4 brings your TV speakers right next to you. ChairSpeaker focuses the audio just where you need it. This is not your Grandparents' ChairSpeaker this is a wireless soundbar for your chair! Don't place the soundbar on the other side of the room. Place it on your chair, couch, or bed for personal surround sound. 
Regular price
$0.00
Sale price
$359.99
Unit price
per
Sale
Sold out
View full details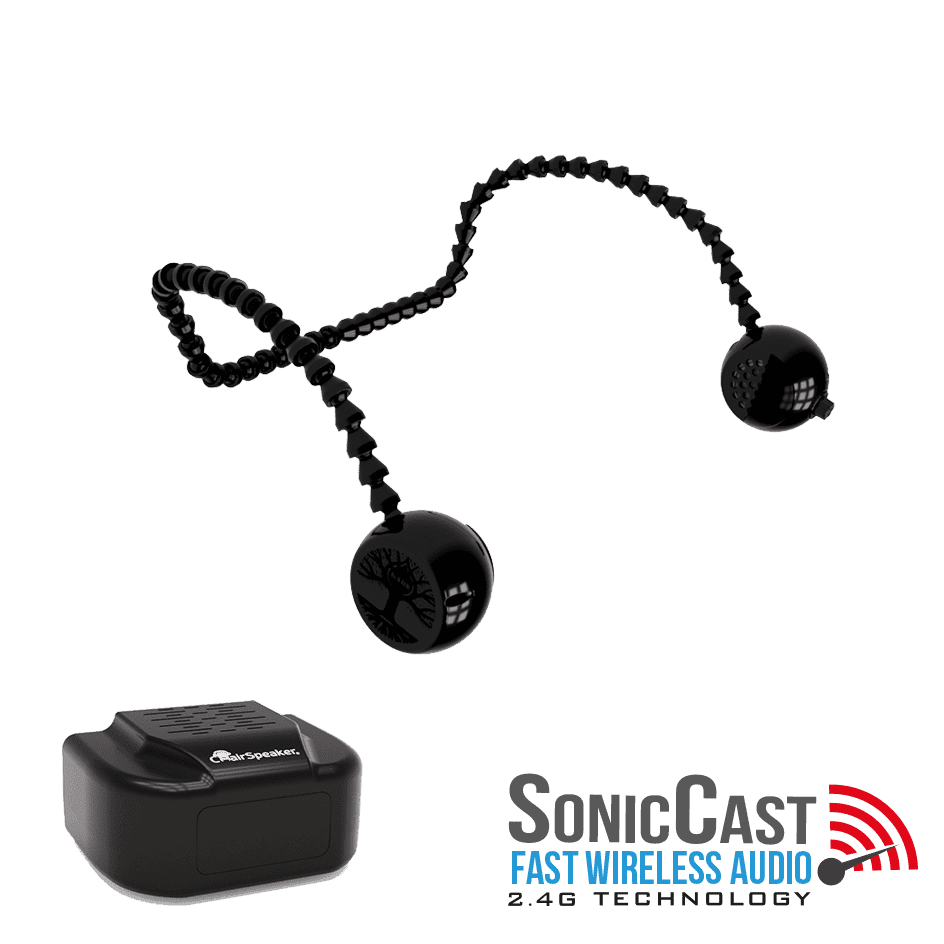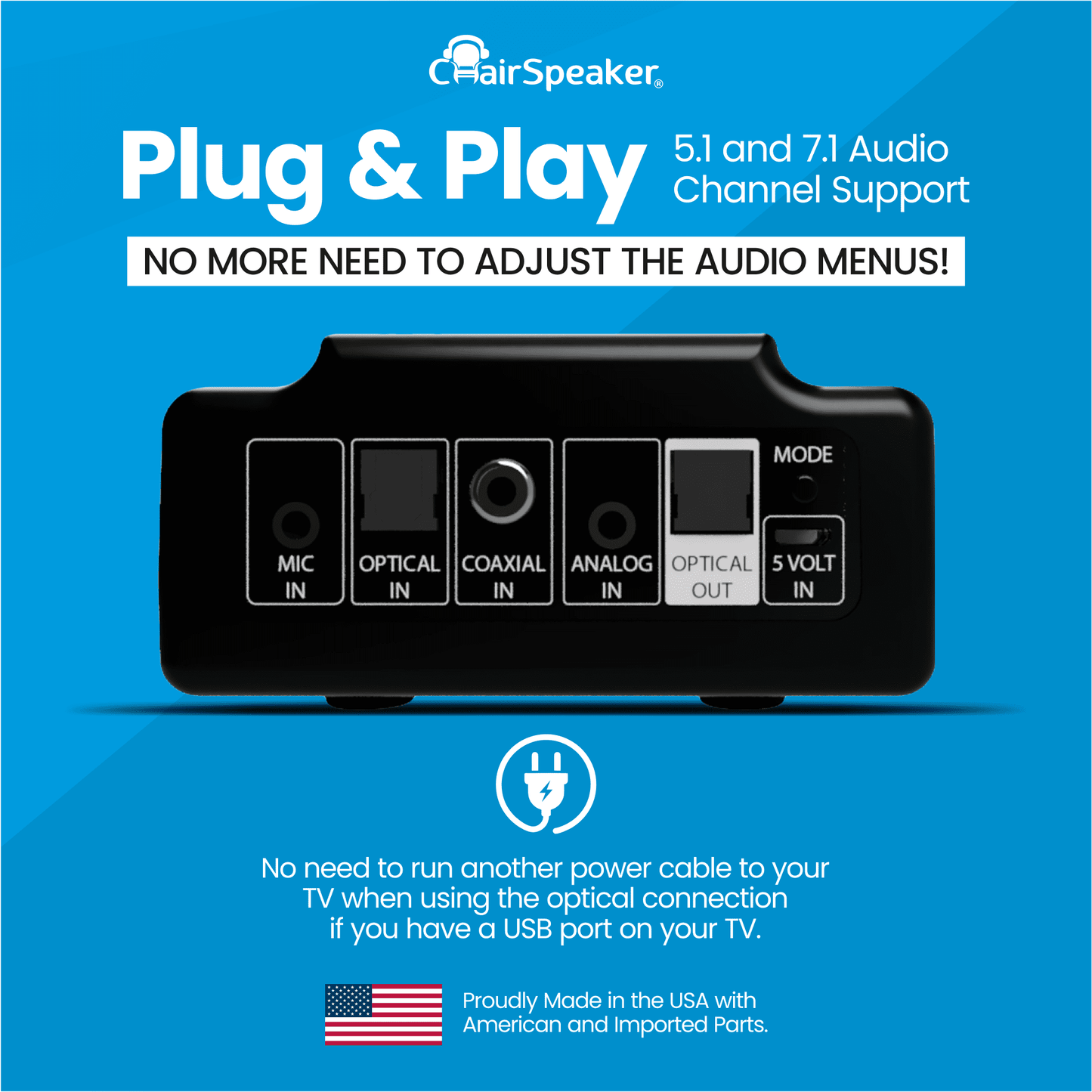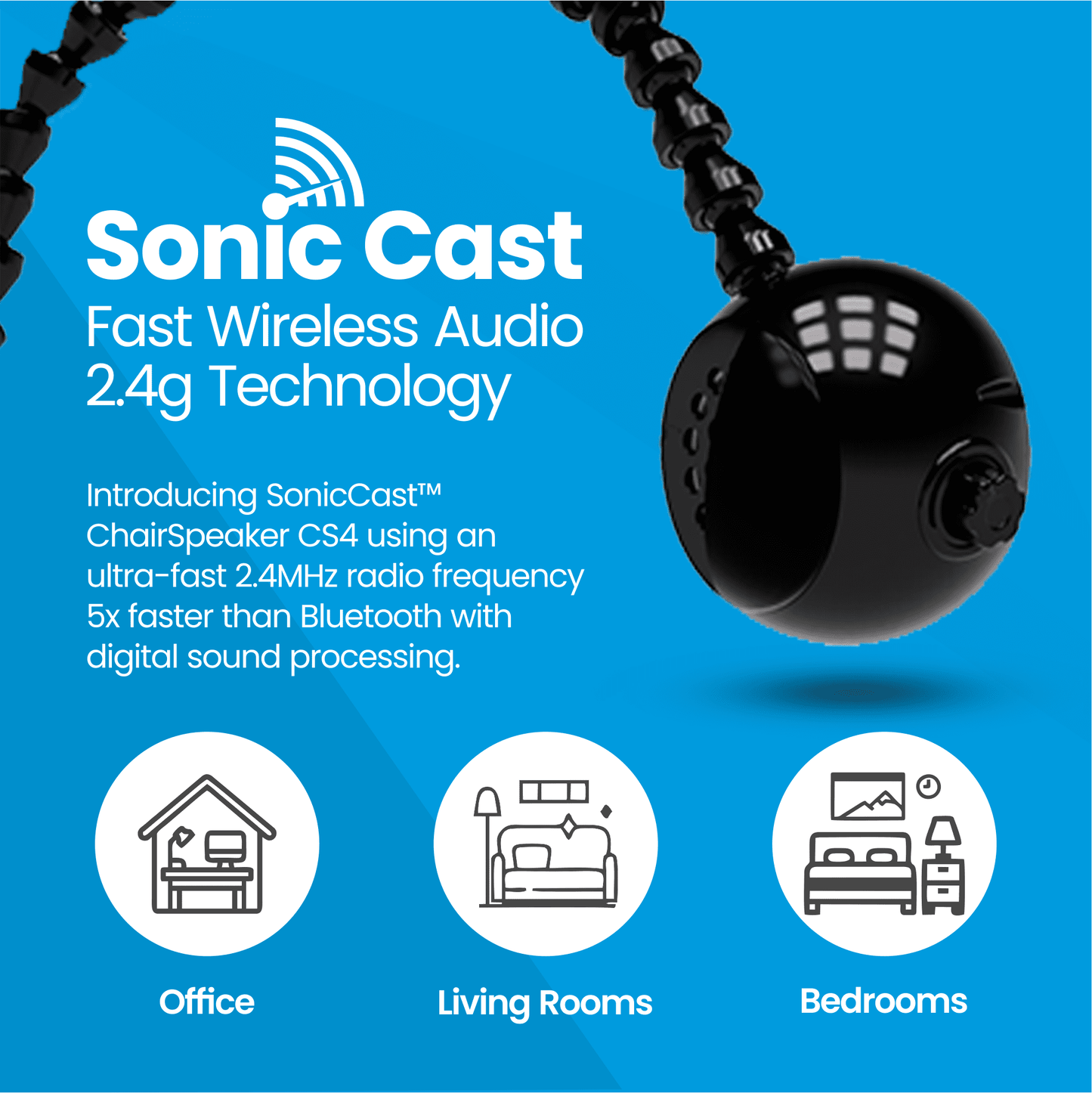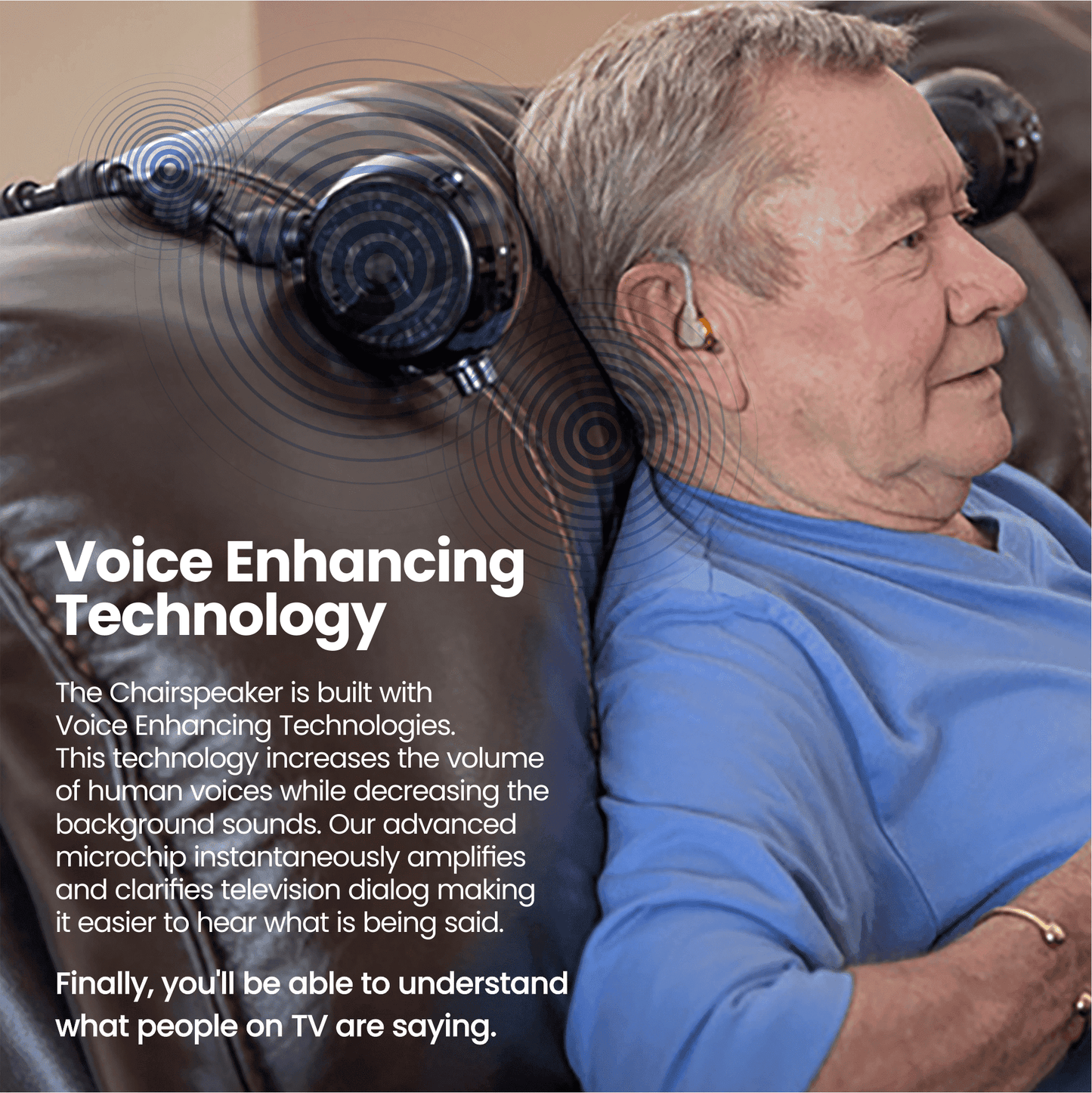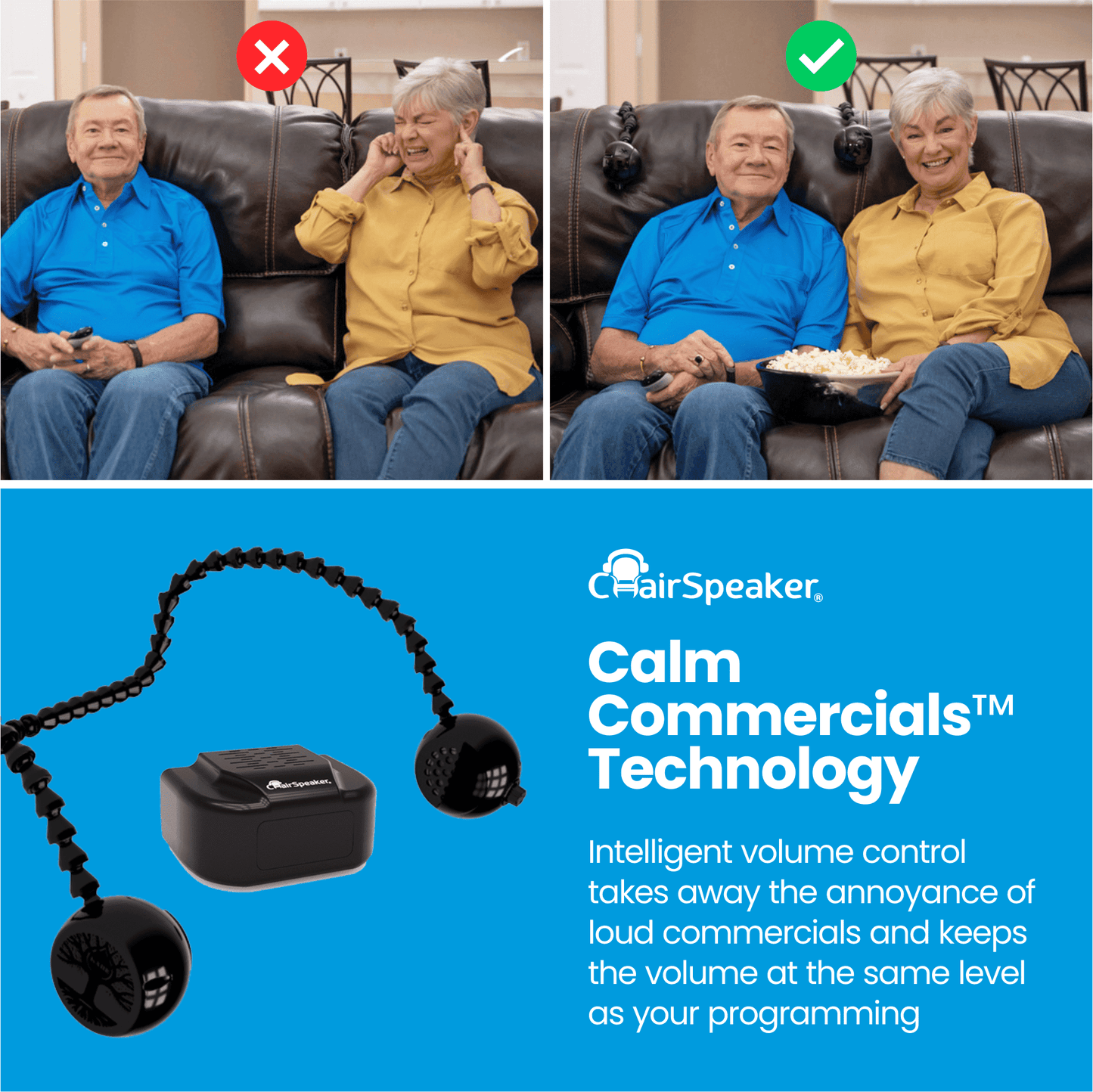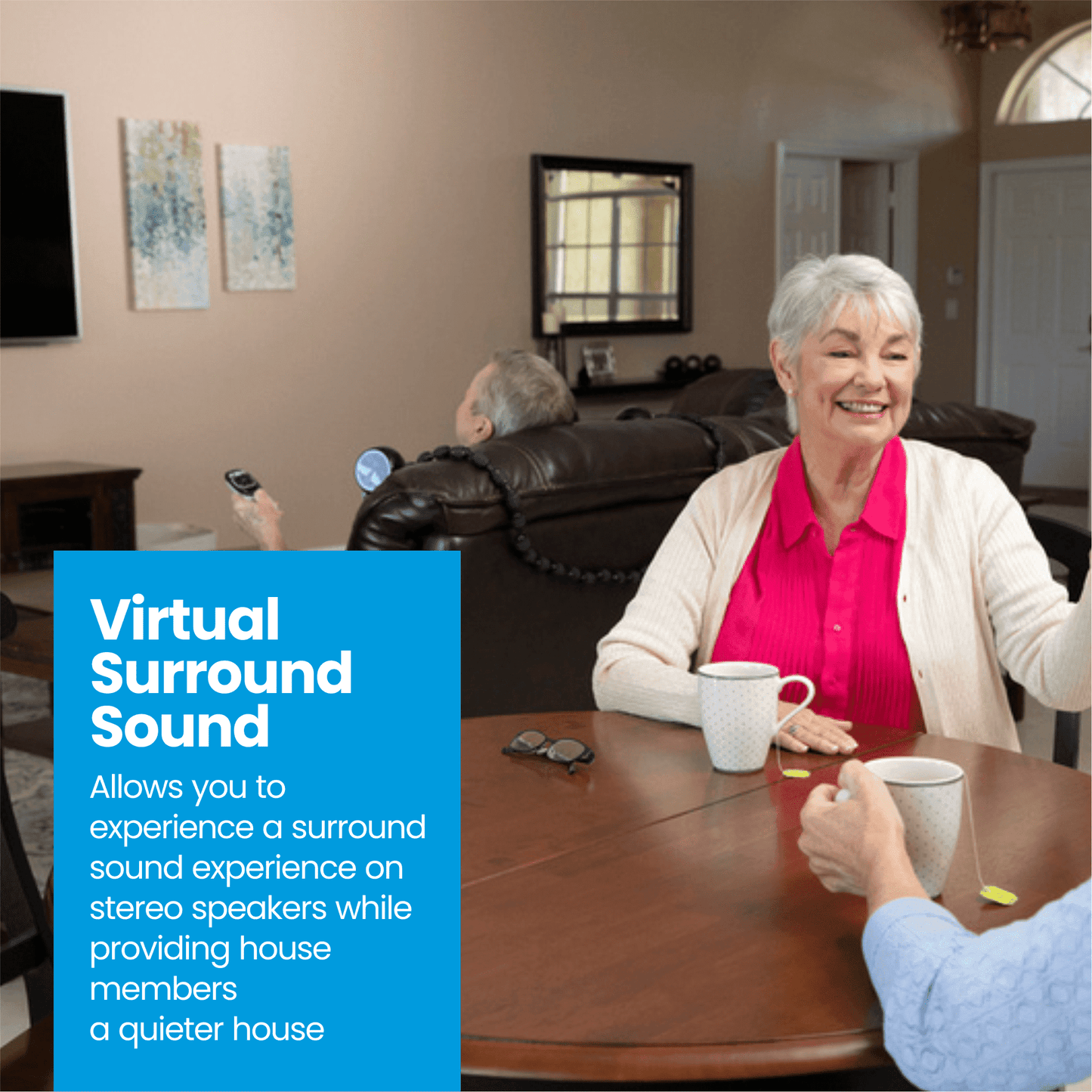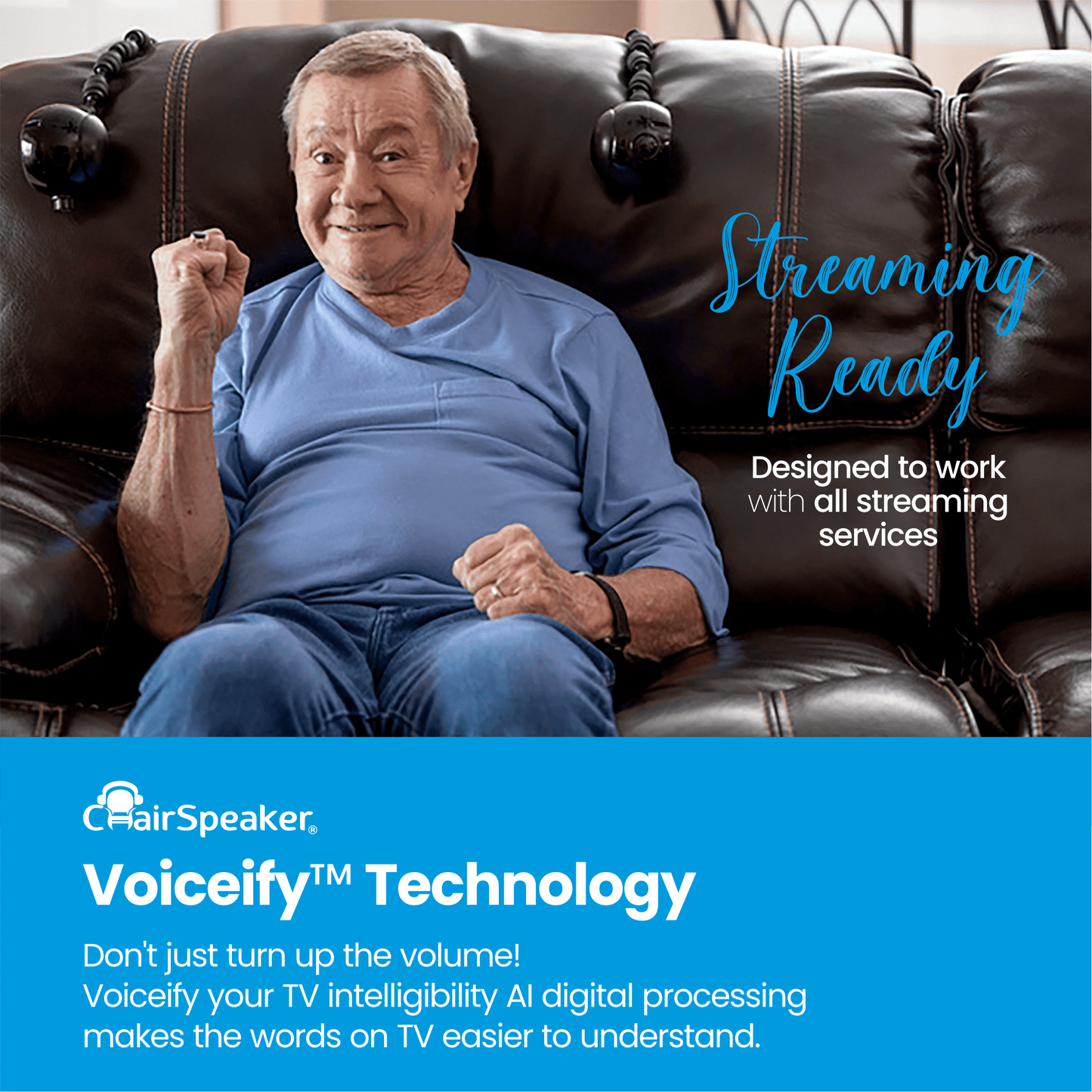 NEW IN CS4
CS4 Chairspeaker is the 4th generation and it has more features and improvements than all our other models combined.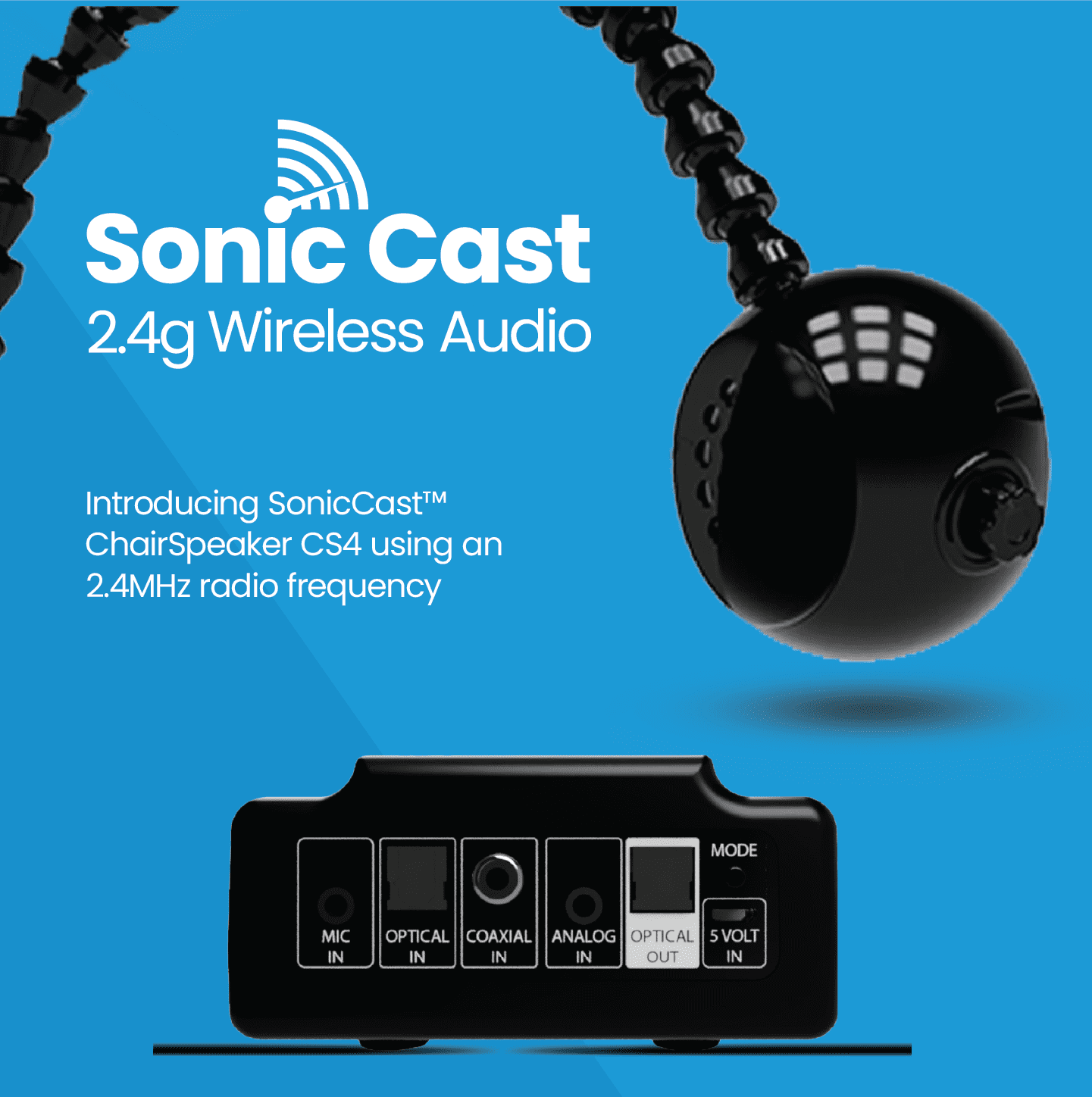 Digital & 2.4Ghz
ChairSpeaker CS4 has switched to digital and uses 2.4 Ghz radio frequency rather than infrared light (IR). This allows people to walk in front of you without disrupting the audio.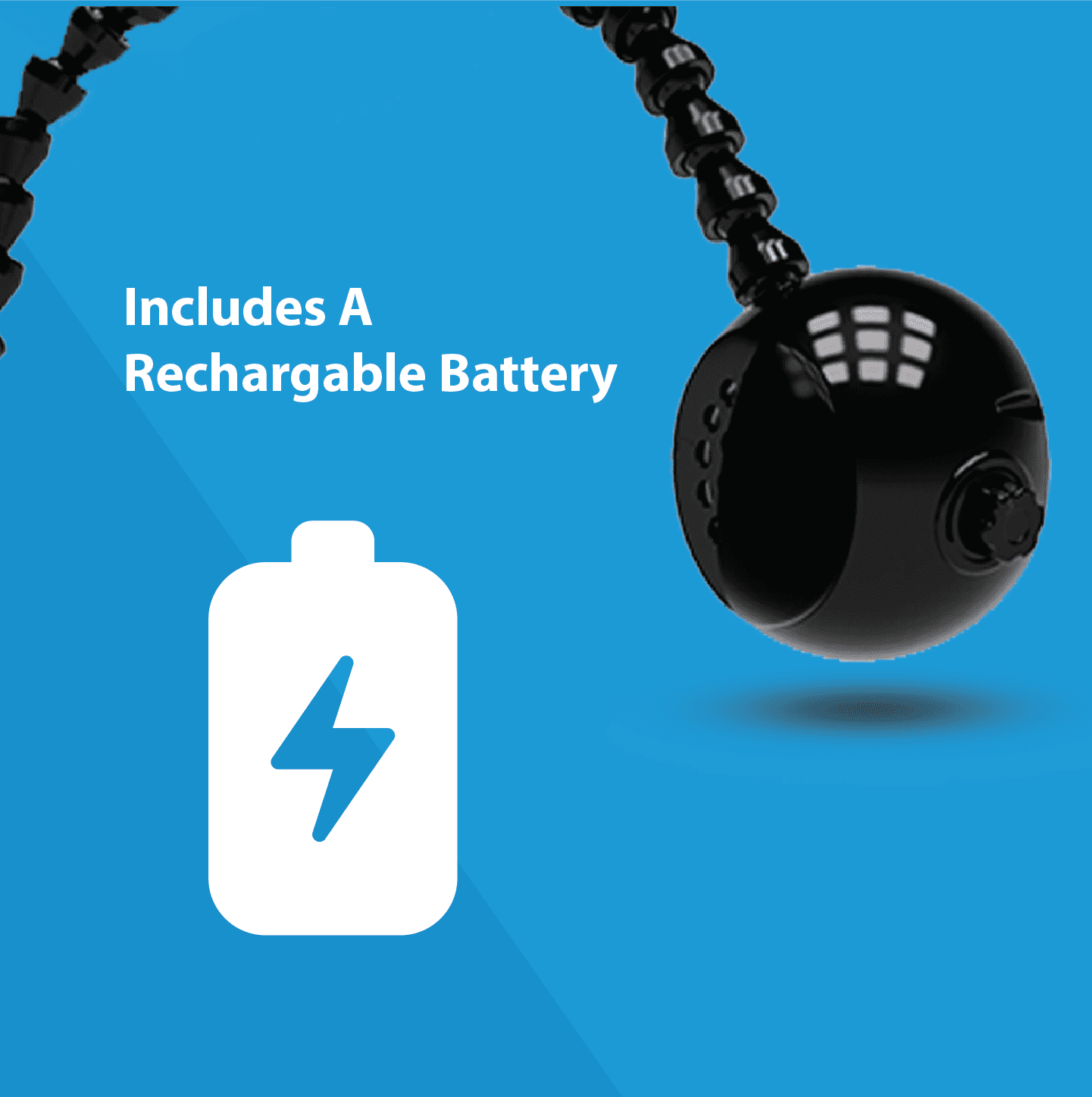 Rechargeable Battery
The ChairSpeaker CS4 is the ChairSpeaker if you don't have a plug near your chair. With a quick disconnect for charging, your speakers are wireless and can last up to 12 hours between charges. You may use the ChairSpeaker while it is charging.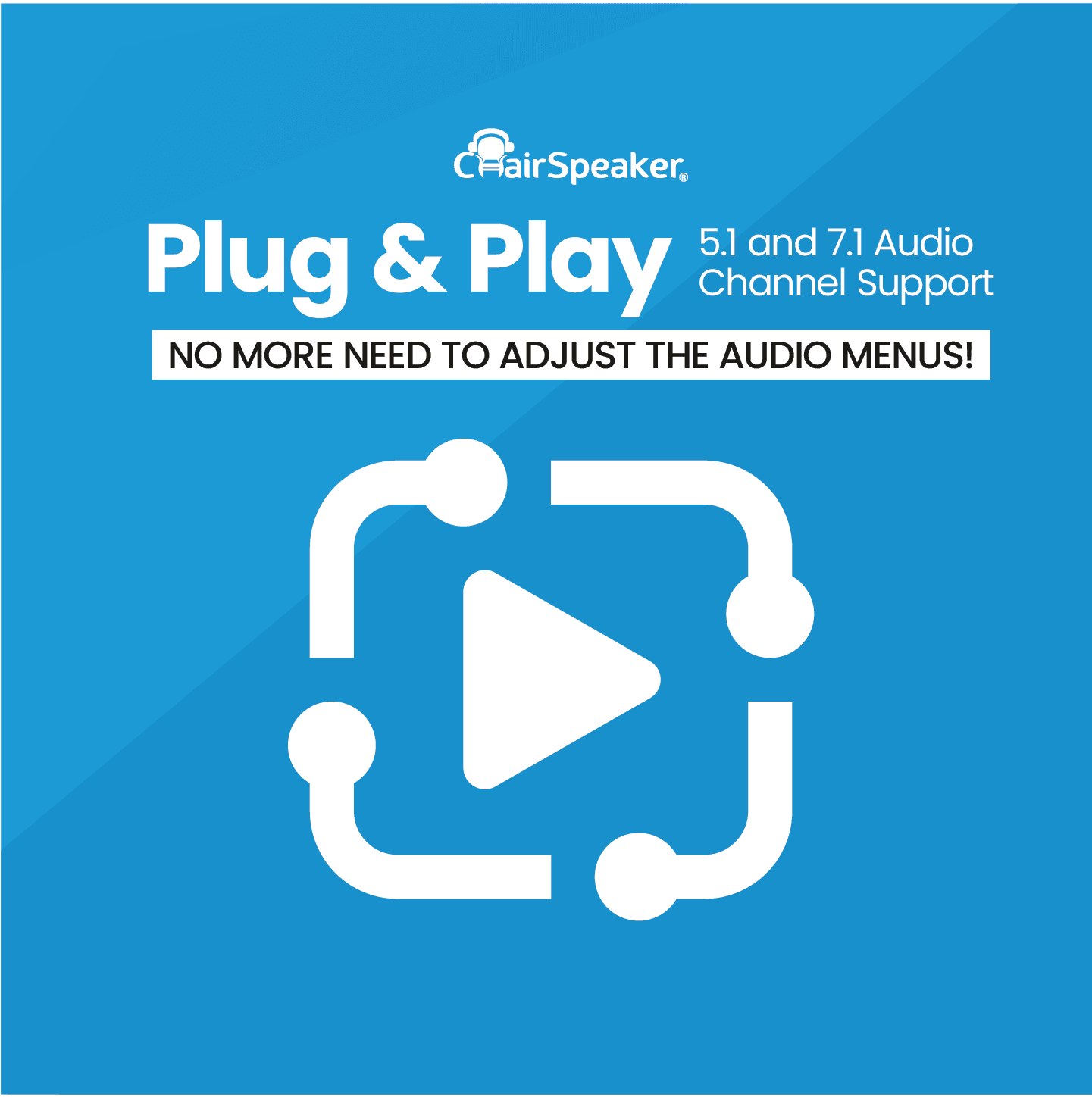 Plug & Play
With the CS4 ChairSpeaker, you can decode 5.1 and 7.1 digital audio for an enhanced voice experience. This makes set up easier, gives a more three-dimensional sound, and enables the aforementioned voice enhancements. In the past, the ChairSpeaker couldn't decode audio. During set up, you had to change the TV or cable box's audio output to PCM audio out in several different menus. Now, setup is a breeze thanks to the addition of audio decoding. With support for up to 7.1 audio decoding, we can create a more immersive sound.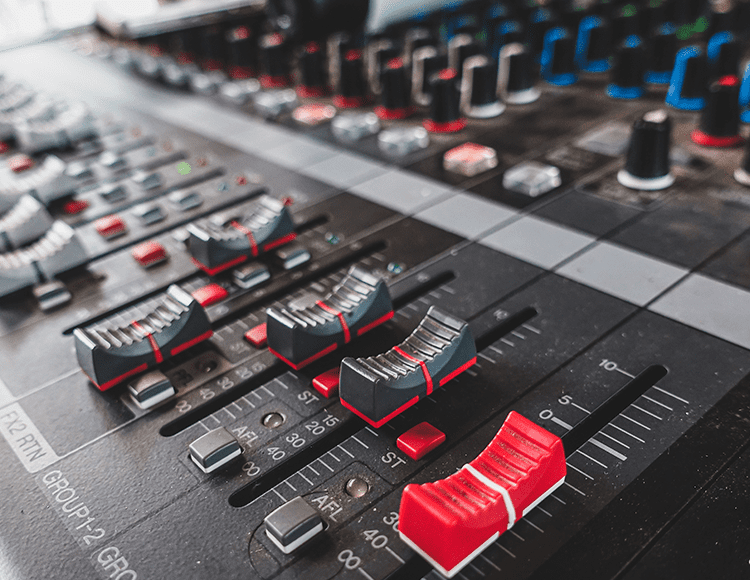 Next Generation Voice & Sound Enhancments
Chairspeaker CS4 is equipped with the next Generaetion of Voice Enhancing Technologies. This technology diminishes background sounds while boosting human voices. Our sophisticated microchip instantly amplifies and clarifies television dialogue, making it easier to hear. Finally, you will be able to comprehend what people on television are saying.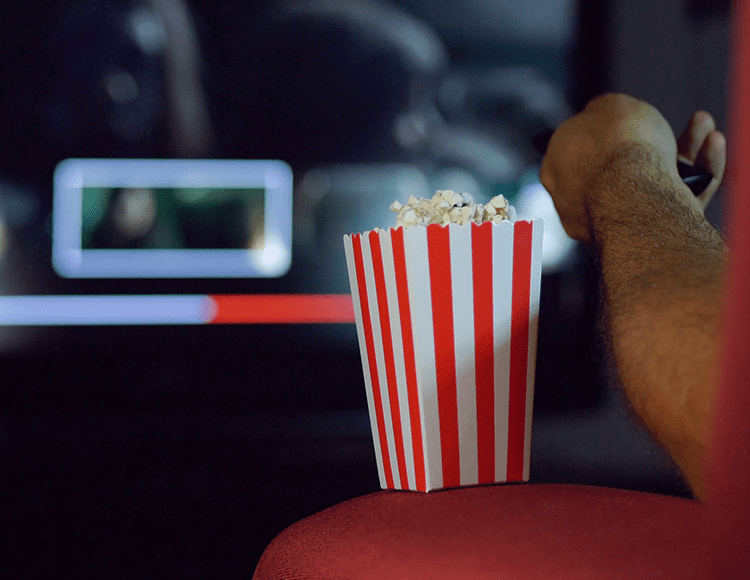 Virtual Surrond Sound
With the CS4 you can experience a surround sound experience on stereo speakers while providing house members a quieter house, so you can watch that movie at night while the other are sleeping and have immersive sound.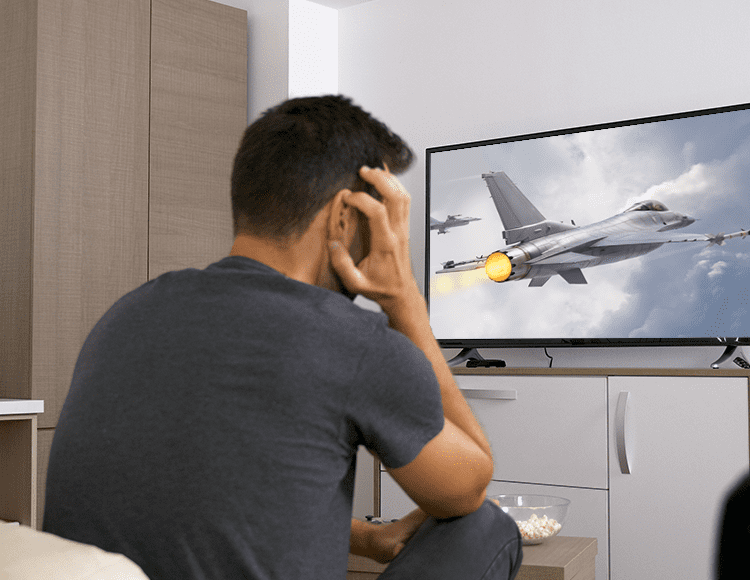 Calm Commerical Technology
Loud commercials and scenes are eliminated by intelligent volume control, keeping the volume at the same level as the rest of the programming.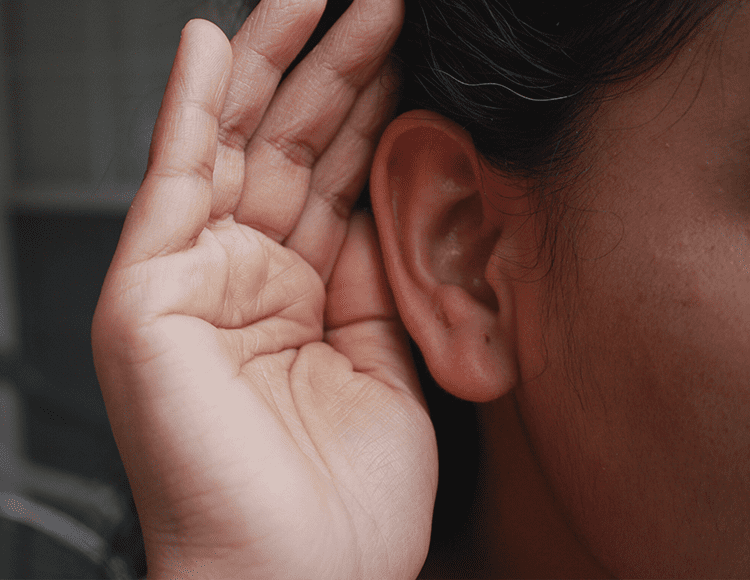 Voiceify™ Technology
Don't just tuen up the volume! Voiceify your TV with intelligibilty AI digital processing. Using algorithms to make the words on the TV easier to understand.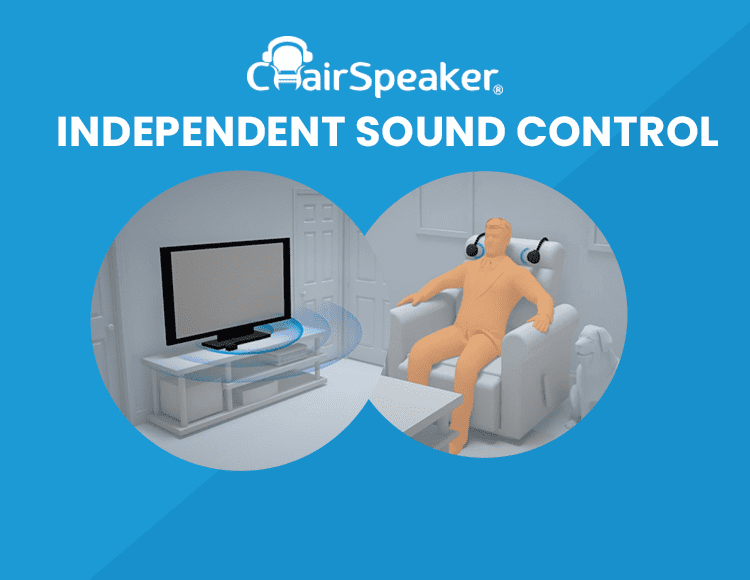 You decide from which sources the sound will originate.
It is possible to have audio come from the TV, soundbar and/or your ChairSpeaker. When you watch television with other people, you can maintain your current sound source and also hear sound from the ChairSpeaker. Additionally, the volume of the TV or soundbar can be adjusted separately from the volume of the ChairSpeaker.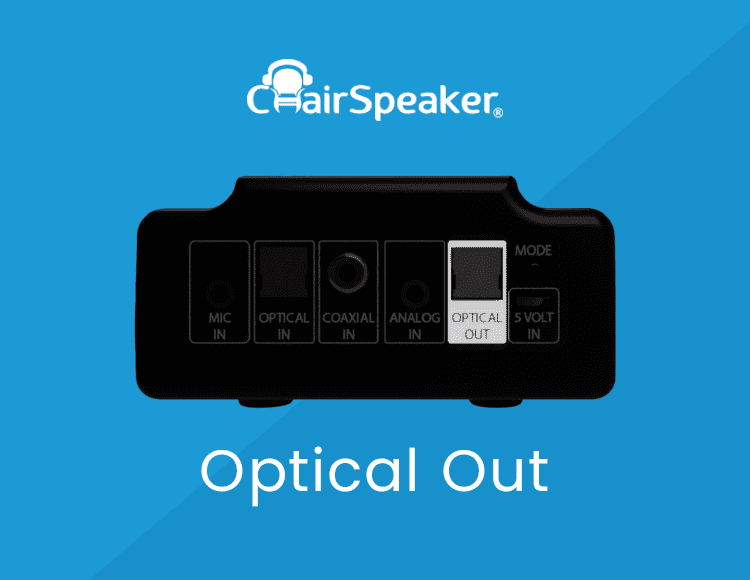 Optical Output
There are those who use the ChairSpeaker to amplify the TV volume for one chair, but others still want the volume from the surround sound system or sound bar. With the new powered optical output, you can now do both without adapters.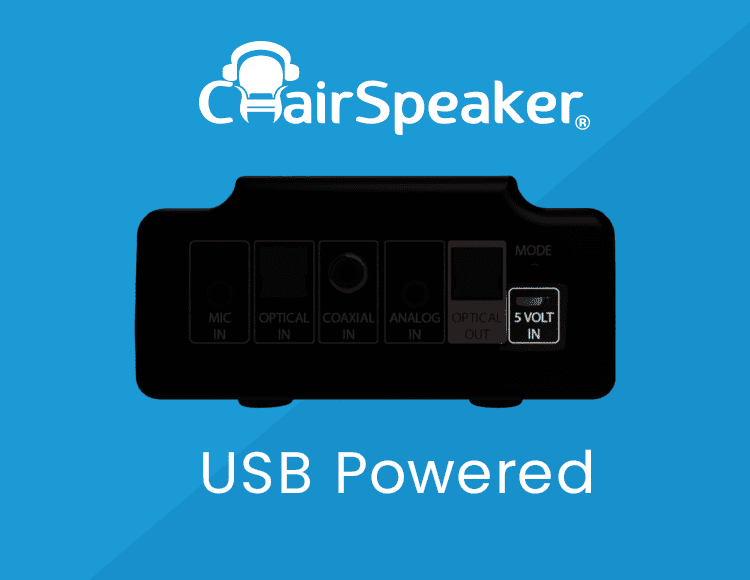 USB Powered
No need for an extra outlet by the TV if you have a USB power on the back of the TV. Eaiser to hide the cables to make a cleaner install.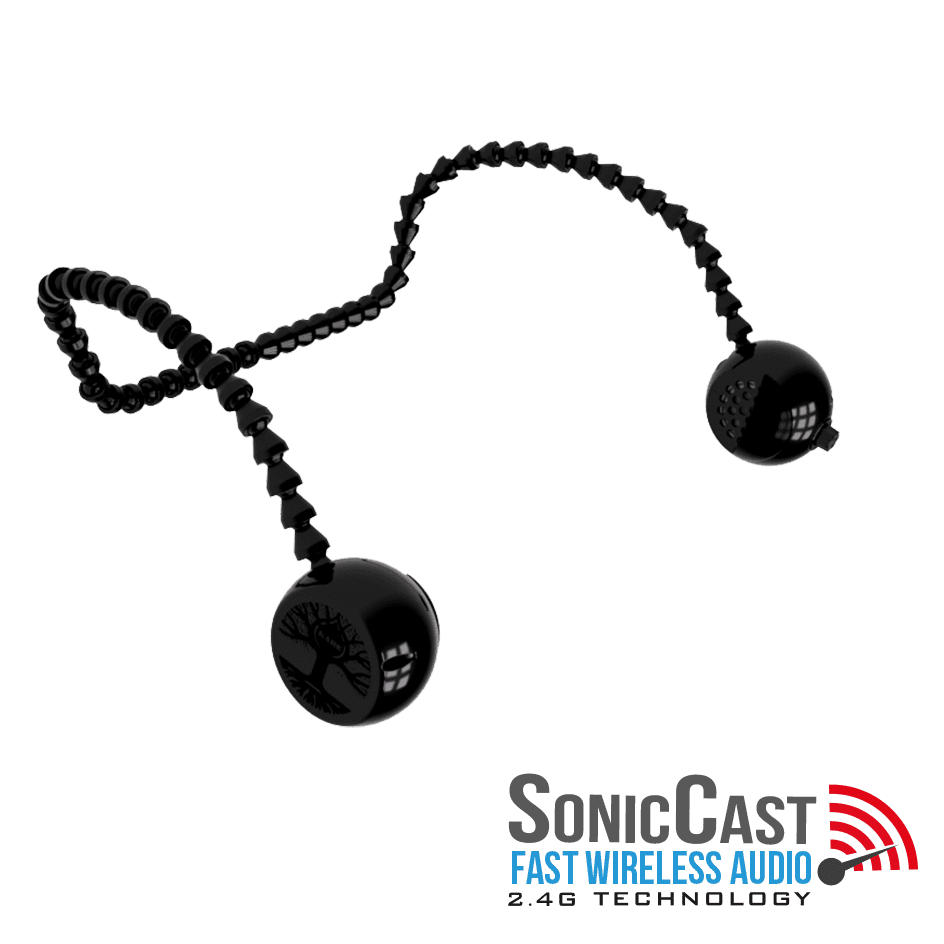 Add another speaker to your system!
Each CS4 (RFA1)Transmitter can support 2 sets of speakers!
SonicCast™ ChairSpeaker Speaker Only CS4
Regular price
Sale price
$199.99
Unit price
per
Sale
Sold out
Share
View full details