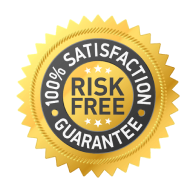 OUR 100% Risk Free GUARANTEE
We want you to be 100% satisfied. That's why we offer a 30-day Guarantee that begins the day it is delivered to your home. If you're not happy, send it back for a full refund. It's as simple as that! We value customer satisfaction above anything else. We even pay for standard shipping both ways in the USA.
Try your purchase for 30 days—satisfaction guaranteed. If you're not delighted, return it for a refund—at our expense. There's no restocking fee.
On orders of $50 or more. Every day.
Our service continues long after the sale. Free technical support is available for all KARE products. Using chat or phone you will connect with a customer service professional based in the United States. No overseas call centers.