The Chairspeaker is a TV listening system that delivers voice enhancing TV sound directly to your ears without the isolation or discomfort of headphones. Simply wrap the wireless speakers over the back of your chair, bed or couch, to enjoy a Near-Ear TV Experience.The Chairspeaker helps you hear television dialog clearly while eliminating complaints about loud volume.
Voice Enhancing Technology
The Chairspeaker is built with Voice Enhancing Technologies. This technology increases the volume of human voices while decreasing the background sounds. Our advanced microchip instantaneously amplifies and clarifies television dialog making it easier to hear what is being said.
Our system works with both digital and analog outputs. Unlike other systems we include both in our product. Each system is shipped with the cables you need for Analog RCA's, 3.5mm headphone jacks and Optical Digital (TOS) connections.

No more pain from extended use

No more isolation from friends & family

No more sweating around your ears

No more worry about missing events like smoke alarms, doorbells, and ringing phones.
Your Own Personal Sound Cloud

Your sound cloud is a personal experience since our removable sound reflectors direct the sound back towards you instead of the entire room.
Unlike old IR (infrared) headsets, a direct line of sight is not needed. The ChairSpeaker works from 50 feet away by using selective light plastics, a multi-diode array, and electronic filters. This means no interference from microwaves, cordless phones, wifi, or other radio transmissions.
Our high-speed system transmits sound up to 40x faster than Bluetooth and 10x faster than radio systems by using infrared light pulsed at 2.3MHz & 2.8MHz to create a stereo sound cloud. This speed helps with speech recognition by making sure the audio is in sync with the visual cues shown on the TV
You Are in ControlThe ChairSpeaker has a large knob on the speaker for easy control of the volume and power. Our speakers can provide over 90dB of sound.

The ChairSpeaker works with all types of hearing aids. No taking your hearing aid in and out like some competing systems.

Eliminate ear fatigue & moisture caused by wearable audio systems

Hear what's going on around you unlike with wireless TV headphones

No more blasting other people in the room

Range to cover the largest livingroom

Volume control works independently from your TV

Stereo sound for immersive experience

No batteries to replace or charge The Chairspeaker includes an A/C Adapter that plugs into a speaker with a 20-foot cord

Freedom to get up & down from your chair without dealing with earphones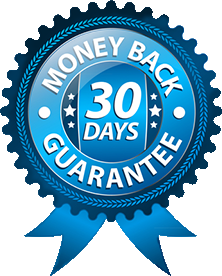 Our Hassle-free 30-Day Trial
Buy with Confidence! In our effort to build trust with our customers and create a long term relationship, Kare, LLC offers a 30-day risk-free trial on our ChairSpeaker, we stand behind our products. This means that you can return the product for any reason within the 30-day period after you have received the order on your doorstep. We either provide a full cash refund of the product or offer free replacements in the case of damaged or faulty items. You'll find us proudly promoting this policy throughout our site and marketing communications – we're proud of it.
Returned devices do need to be sent back in their original packaging, including all accessories. That said, the trial phase is for thoroughly testing all the given features so that customers can make an informed decision on whether or not to proceed with the ChairSpearker. We definitely want you to open the box!We work very hard to make sure that each potential customer gets all necessary information prior to a purchase through clear and concise product descriptions. We only ask that you tell us why you are returning the chairspeaker so we can improve our products and better describe our product.
IMPORTANT: This return policy applies to purchases made directly from KARE, LLC only. This policy does not apply to purchases made from 3rd party retailers. All returns or exchanges must be made through the retailer you originally purchased your product from. Shipping fees are not covered in our money back guarantee.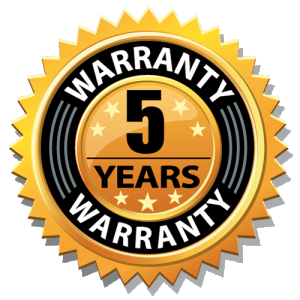 This 5-year limited warranty covers product failures due to manufacturer's defects for a period of 5 year after the original purchase. The warranty is only valid if the product is purchased from KARE, LLC or one of KARE, LLC's Authorized Resellers. If the product fails within 5-years of the original purchase it will be replaced at no charge with the same or newer model of equal value.
ChairSpeaker Specifications
Input Types: Analog RCA, Digital (Toslink) S/PDIF
Signal Transmission Methods: Infrared 850nm, stereo @ 2.3MHz and 2.8MHz
Diode: 18 high speed diodes with 100,000 hour life @ 850nm
Power Requirements: DC 12v @ 1A
Color: Black
Signal Receiving Technology: 2.3MHz & 2.8MHz Infrared StereoEffective
Distance: 33 feet (10 meters), sensitivity -80dBm
Power Requirements: Regulated Linear 12v DC @ 1.0A
Output: 3-watts left channel + 3-watts right channel
Signal to Noise Ratio: 70dB
Volume Control: Knob
Power Switch: Volume Knob
Length: 60"
Color: Black .
Fiber Optic Cable: (1) (Toslink) S/PDIF 12ft, 5mm OD, w/strain relief and gold plated ferrule, black
RCA Cable: (1) 12ft Duel RCA with Red and White Plug M/M, black
3.5mm Cable: (1) 6ft 3.5mm to dual RCA with Red and White Plug, stereo, Black
Power Supplies: (2) Regulated Linear 12v DC @ 1.A 10mm L X 3.5mm OD / 1.3mm ID coaxial plug, Center +, 9 meter length, UL, RoHS compliant
Liquid error (templates/page.gem-25902579771-template line 15): product form must be given a product
Have a question or unsure?
Call us toll-free 1-888-440-5273
Monday thru Friday 9am to 5pm eastern time.
We are here to help!