KARE's personal sleep sound system helps you
Get to Sleep Faster,
Sleep Deeper,
& Wake Up More Refreshed
Get started with our FREE audio tracks designed to make you sleep better.
Unsubscribe at any time. Your information will never be licensed or sold to any third party. Read the full Privacy Policy.
Anyone can use our curated sleep audio with the headphones, earbuds or speakers that you already have. It is FREE and a great way to get started with KARE's Sleep System or use with our bluetooth orthopedic pillow Head Spot to take your sleep level deeper.

Get Started with your FREE sleep audio

Just put in your email address and answer a few questions about your sleep goals. We will then send you audio tracks that have been designed to meet your goals with in minutes.
As Seen On NBC, FOX, CBS & 100's more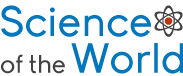 There's Sounds to Explore

Not everyone like the same thing and we all have different sleep goals. Here are a few types of audio that some people like for sleep.
Our pillow uses a patented bone conduction technology and proven audio to help you fall asleep faster, sleep deeper and wake up more refreshed.
*Patent 10,751,503 & Patents Pending
We Couldn't Have Said It Better Ourselves
See why so many people can't sleep without their Head spot!
Deanna F., San Angelo, Texas
"Changes the game for sleep and audio"
Sanchez M., Phoenix, Arizona, USA
"This has been life changing for me!"
Becky C., Saratoga Springs, New York, USA
Adam S., Glendale, California, USA