We understand hooking up the ChairSpeaker to your TV may be challenging. We address a variety of methods to connect to virtually any system. Everything needed to connect the first 3 methods is included in the box. Connection videos can be found here & the manual can be downloaded here.
Everything needed is included for these 3 hookup methods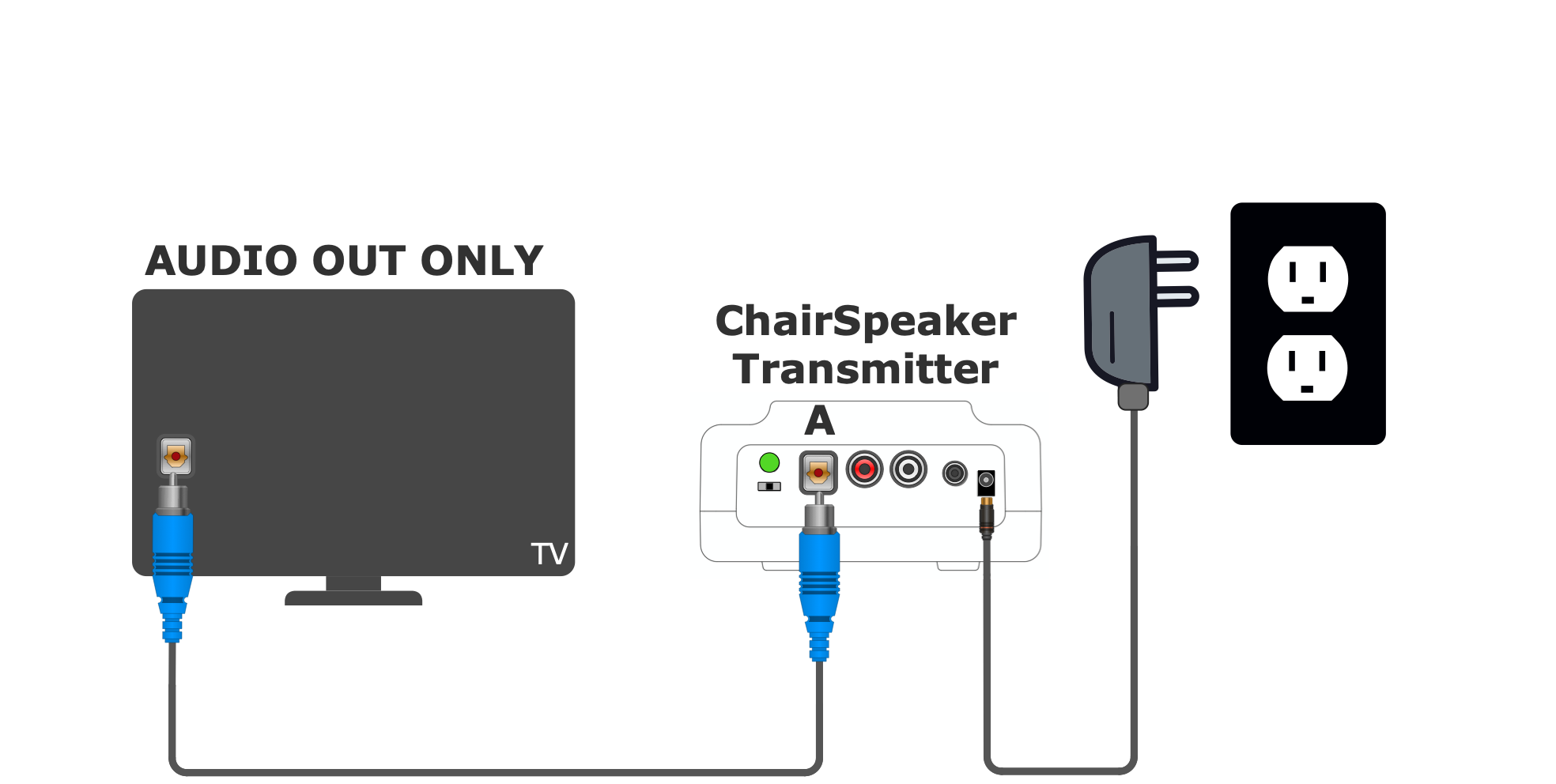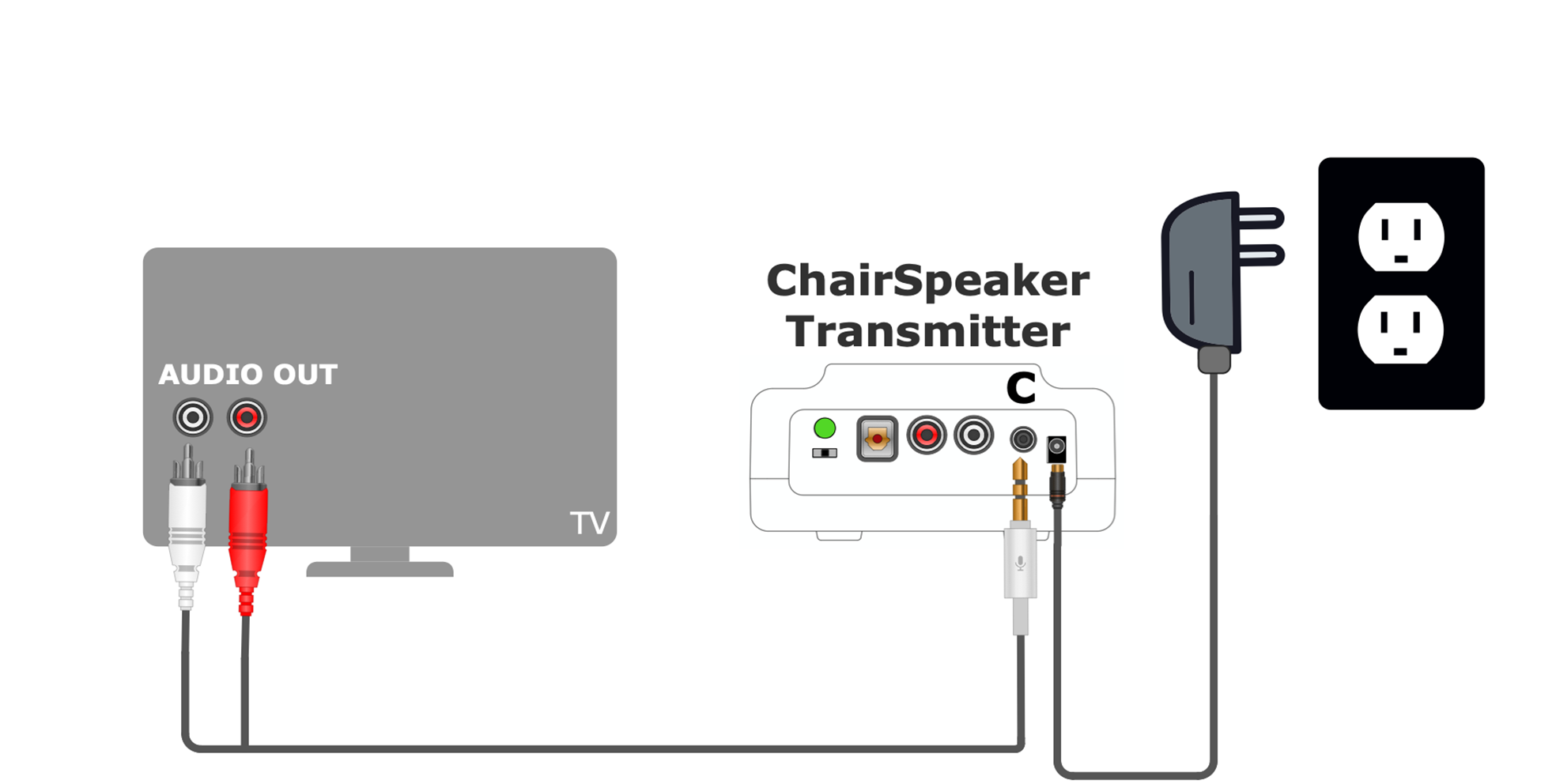 The audio optical out cable can be used to connect the ChairSpeaker transmitter to the TV's optical audio out. When using this type of connection you must change your TV's output type to PCM audio format. This option is normally in the settings menu under audio options.
RCA output is a very common and easy to use output, however you must make sure the output is labeled as an output. This connection method will not work on inputs RCAs.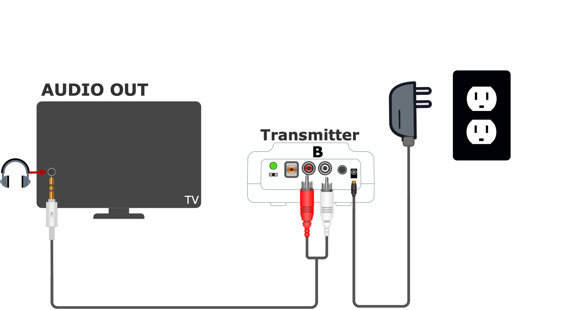 When using the headphone jack to connect the transmitter the sound will be turned off on the TV. If you would like to listen to the TVs sound and sound through the ChairSpeaker you will need to use another method.