The Bone Conduction Pillow
Relax with Sound, Comfort & Awareness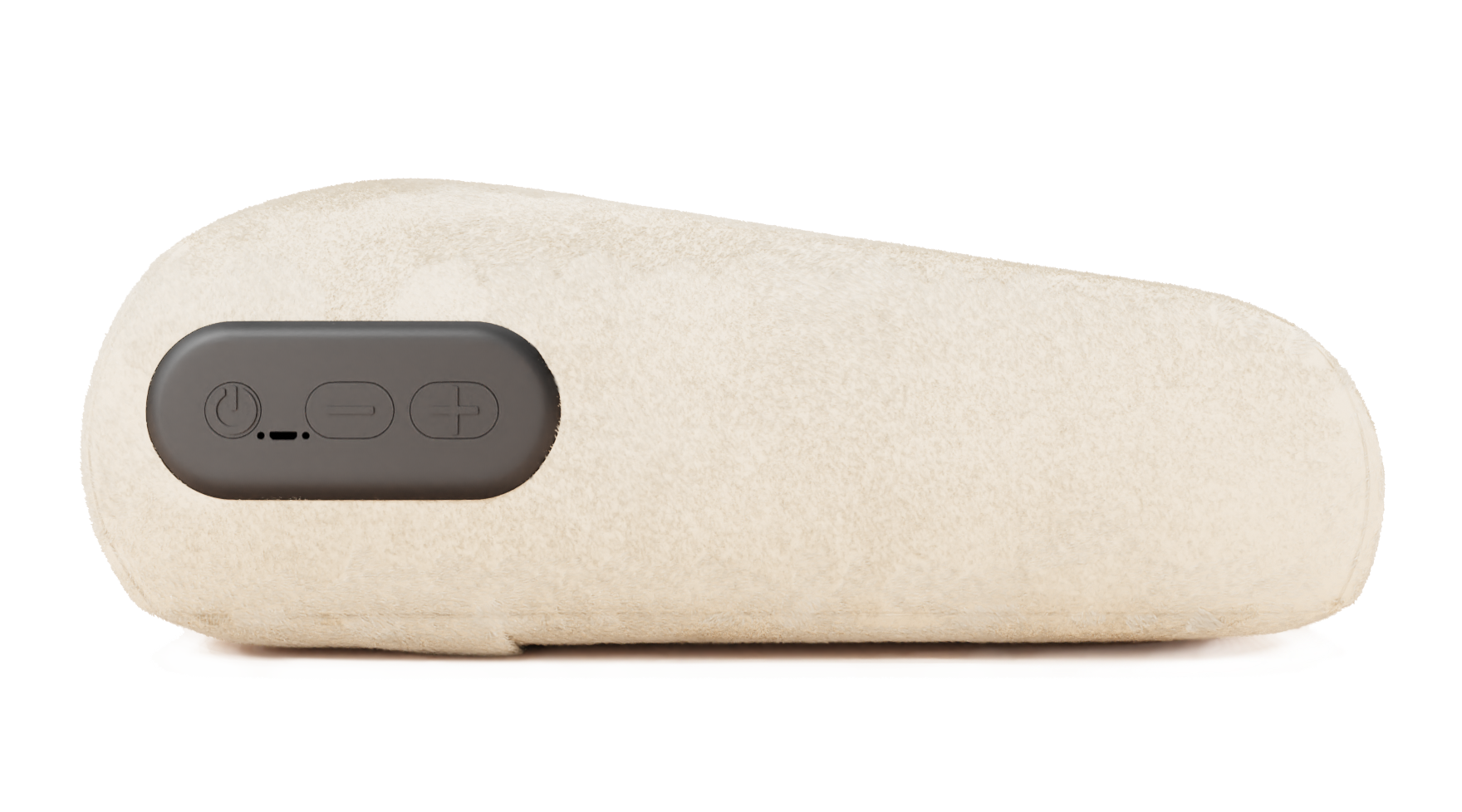 Rest and play audio that only you can hear! Say goodbye to restrictive, isolating and painful headphones. Head•Spot is a sleek portable, lightweight, specially-designed audio pillow that includes sound transducers, amplifiers, and a receiver all in one. Head•Spot lets you relax with high-quality sound without disturbing others. Not to be confused with a "Pillow with a Speaker." Once you try Head•Spot you will see why some people who use headphones, call it a headphone killer.
The Head•Spot logo is where you lay your head to hear the sound.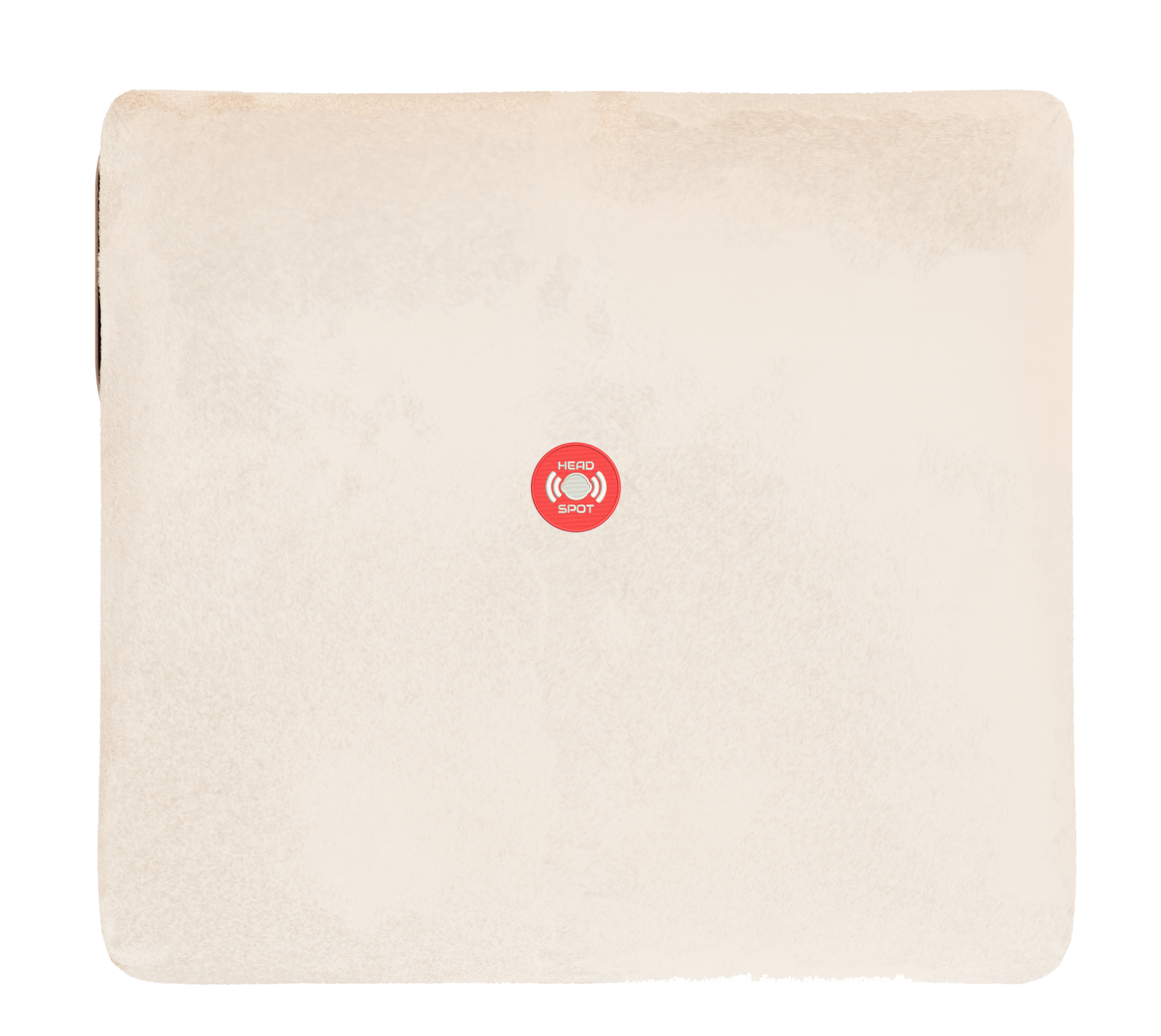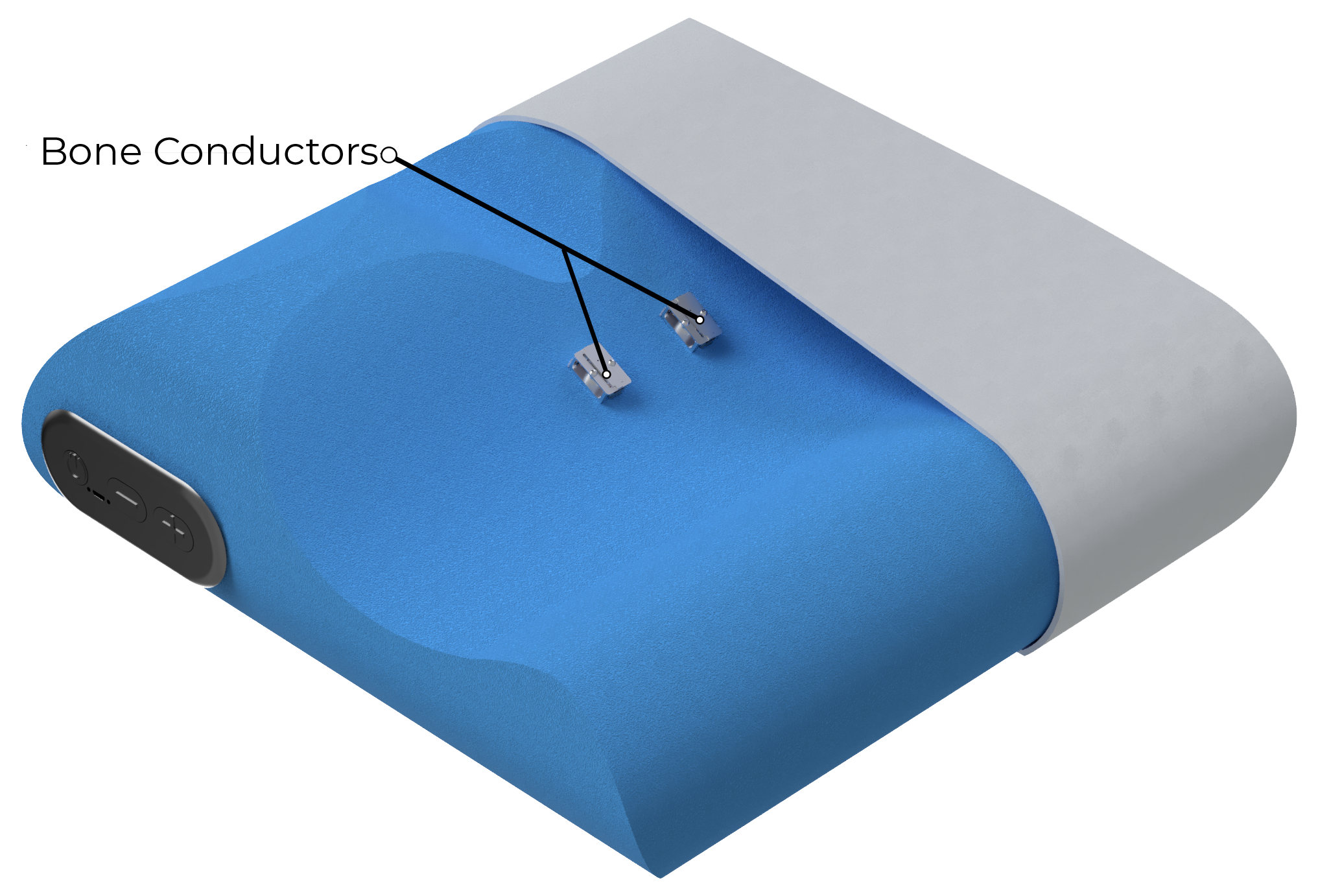 Our Patented and Patent Pending technologies lets you rest on our bone conductors without painful pressure points like some bone conduction headsets. The bone conductors can sink into the pillow to give good contact without pain.
Medical-Grade Polyurethane Foam
Head•Spot is made from a soft medical grade foam passing the most strict safety standard (CAL 117- 2013). This foam has orthopedic contours that is soft to the touch while providing proper head support. Use with or without neck support.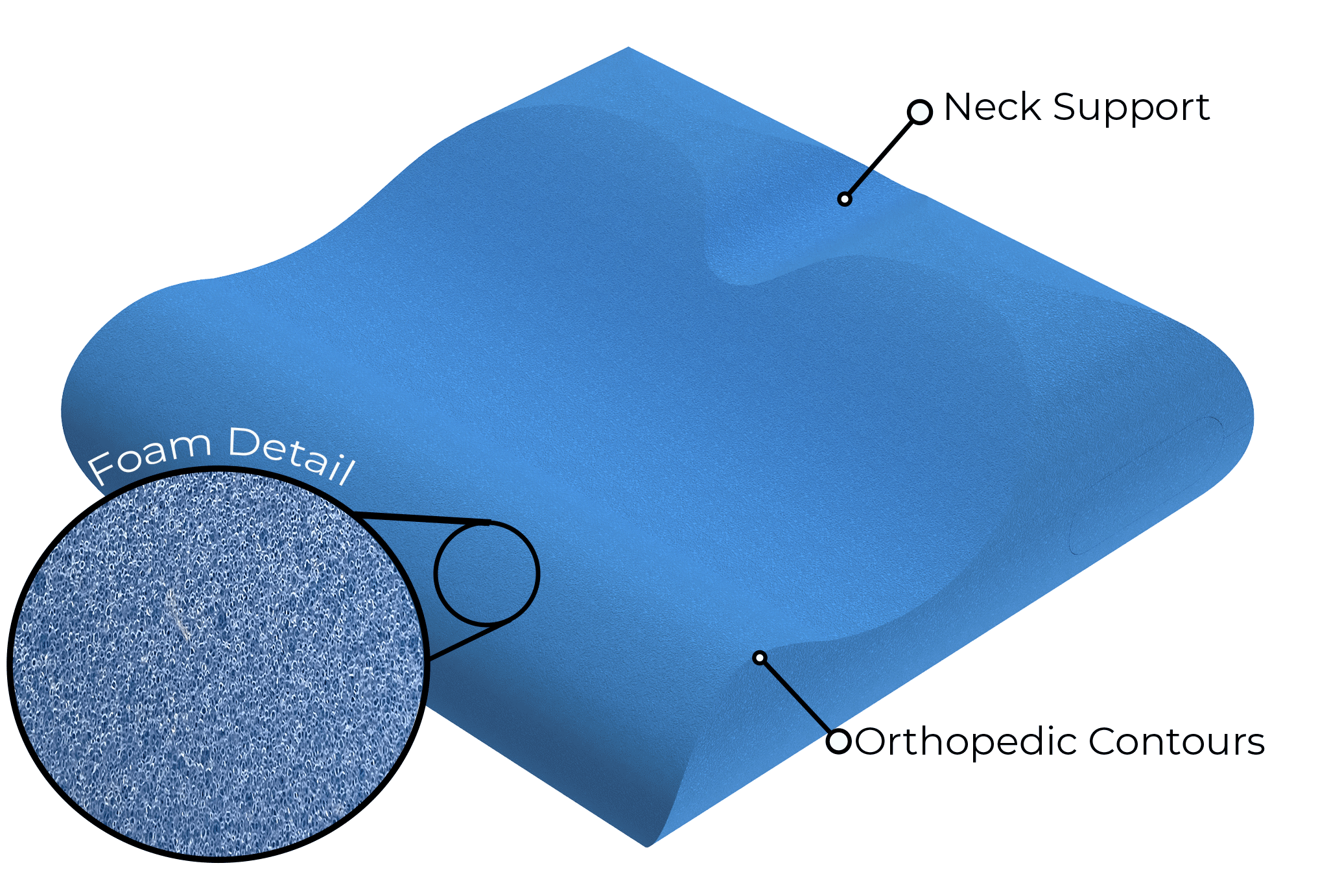 Luxurious, Washable, and Replaceable Cover
The minky plush fabric cover is a smooth, ultra-soft material that's not only beautiful, but is super durable and versatile! It's 100% polyester and features 3mm pile height. The pillow cover is machine washable on cold & can be tumbled dry on low.
2 Wireless Technologies to Choose
Bluetooth technology is all around us. That's why we designed an pillow that would connect to Bluetooth. Pair to your phone, tablet, or any other BlueTooth Device to deliver a personal relaxing sound without the isolation of headphones.Play audiobooks, music, games, white noise or any other sound streamed over Bluetooth.

To overcome the limitations of Bluetooth TV audio, KARE created SonicCast.SonicCast is an ultra-fast proprietary radiofrequency system using the 2.4GHz spectrum thattransmits and receives TV audio as quickly as 20ms.SonicCast is ten times faster than typical BlueTooth systems and two times faster than ultra-low latency BlueTooth systems.