Boost Your TV Sound
Without Turning Up the Volume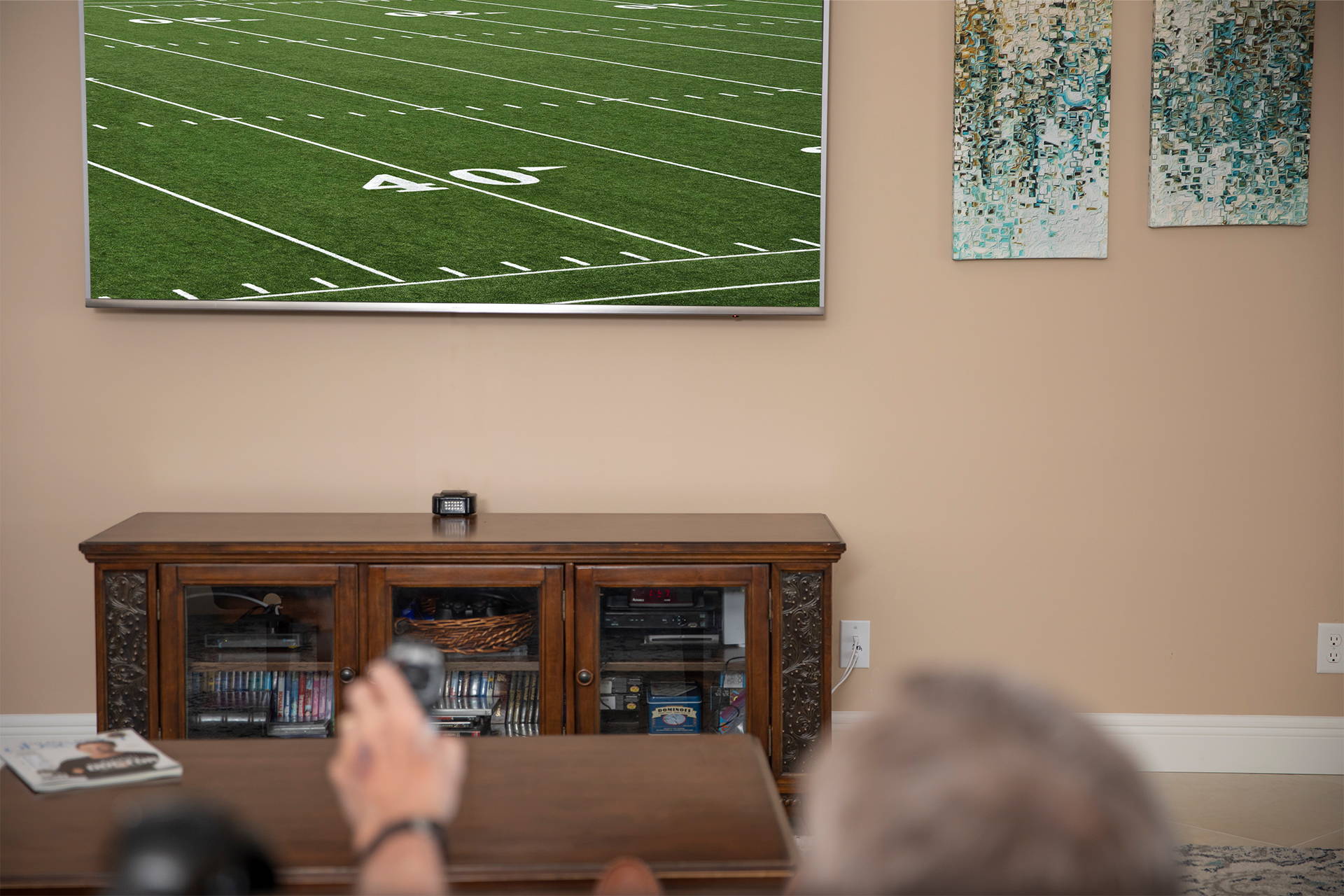 ChairSpeaker delivers a rich audio experience attached to your favorite seat.

ChairSpeaker is extremely comfortable to use unlike over the ear or in the ear headphones.

ChairSpeaker is a plug and play device. The cables needed for your TV are included in the box.

ChairSpeaker transmits sounds wirelessly between your TV and personal speakers.
ChairSpeaker wireless TV speakers use a near-ear design that focuses sound directly to each ear. A single volume control knob allows you to set your personal listing volume. This means that you can easily adjust the volume of what you're listening to without having to turn up the TV. No disrupting others in the room, or missing out on important conversations around you. It's a personal and highly-immersive listening system designed so that you can turn any movie or show into a more enjoyable and engaging experience.
Voice Enhancing Technology

ChairSpeaker doesn't just turn up the overall volume of what you're listening to and bring it closer to your ears. It actually works by decreasing background sounds on the TV while amplifying and clarifying human voices. This means you can watch more action shows, intense movies, or other favorites without having to turn up the volume just to hear dialogue. Instead just focus on the overall story without the deafening bass or thumping sounds that drown-out what matters most.

The ChairSpeaker uses wireless infrared light technology to transmit the TV sound signal to the speakers. Our technology is 40x faster than standard bluetooth and 10x faster than then the fastest aptX™ Low Latency technology.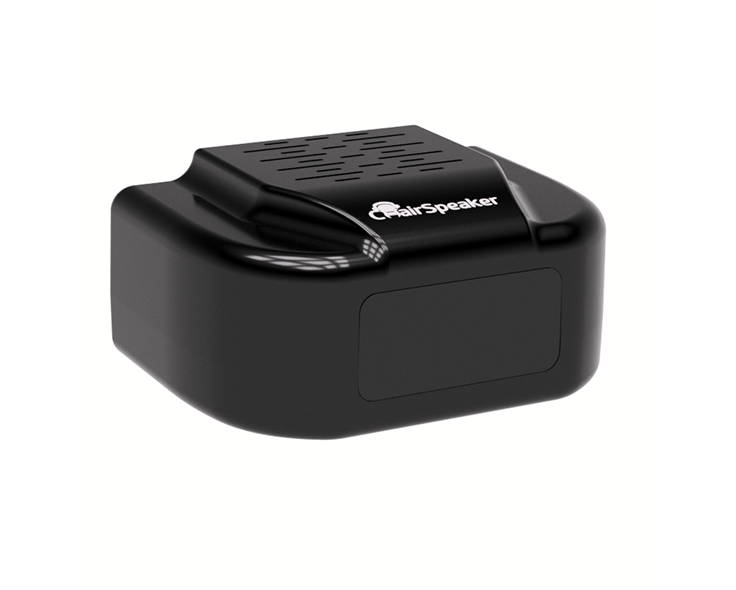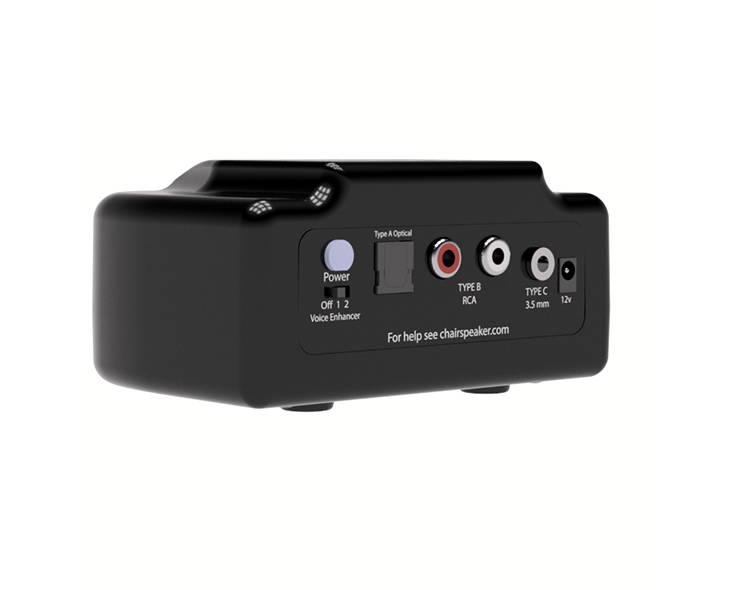 Selectable Voice Enhancer
The ChairSpeaker transmitter has selectable Voice Enhancement. This can be turned on to help you understand the dialog on the TV or turned off if you don't need it. The 3 modes are:
1 - off
2 - low frequency hearing enhancement
3 - high frequency hearing enhancement.
You choose what works best for you!
30-Day Risk-Free Guarantee
Buy with Confidence! In our effort to build trust with our customers and create a long term relationship, Kare, LLC offers a 30-day risk-free trial on our Chair Speaker, we stand behind our products. This means that you can return the product for any reason within the 30-day period after you have received the order on your doorstep. You'll find us proudly promoting this policy throughout our site and marketing communications – we're proud of it.

I LOVE the ChairSpeaker! One of the best products I have used in years. The sound cloud is like my own personal surround sound system but better because I can hear the TV dialog!
Kudos to the Chairspeaker team for this superb product. This was for my husband who was not to big on it at first, but after trying it out he loves it. Now all the guys he plays golf with have one. Very impressive. It has made my house livable again. Thank to all involved.

Speakers by your ear! The voice enhancement really works! The way it surrounds zone works is quite impressive. You can still here the sound from the speakers in the room but in the sound zone its much louder!
Based in the USA, we are here to help you Monday- Friday 9-5 EST
We give you 30 days to try risk free, then we stand behind our product with a unheard of 5 year warranty.
The one and only. ChairSpeaker has been granted a Patent for it's innovative design.
ChairSpeaker works with hearing aids unlike some systems!
30 DAY
100% MONEY BACK GUARANTEE
WHAT ARE YOU WAITING FOR ?
We are happy too answer any questions you may have.